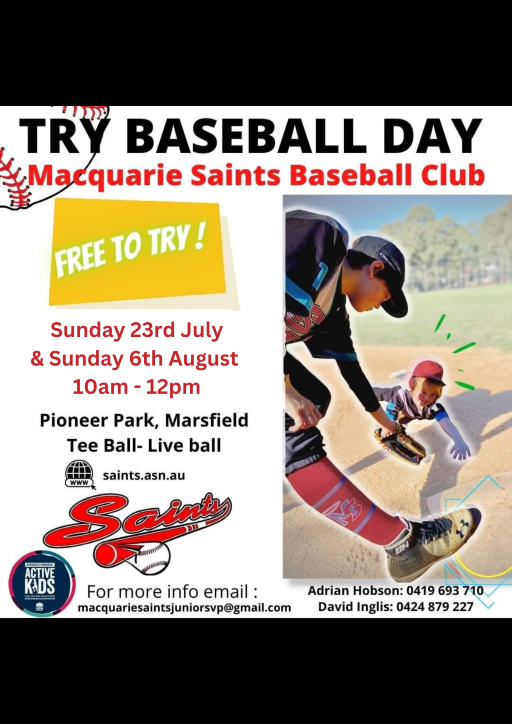 Try Baseball is a day dedicated to introducing new players to the wonderful world of baseball.
We will have beginner-friendly activities tailored specifically for newcomers to baseball. Whether you've never played before or have minimal experience, you can try different aspects of the game with guidance from our skilled players and coaches.
Our club veterans will be around to share their knowledge and answer any questions you have or you can connect with fellow beginners who share your enthusiasm. Come down and experience the camaraderie and sense of belonging that comes from being part of Macquarie Saints Baseball Club.
Please contact [email protected] for more information
Dates: Sundays 23rd July & 6th August
Time: 10am - 12pm
Location: Pioneer Park, Marsfield
Age Group: Boys and girls aged 4-16