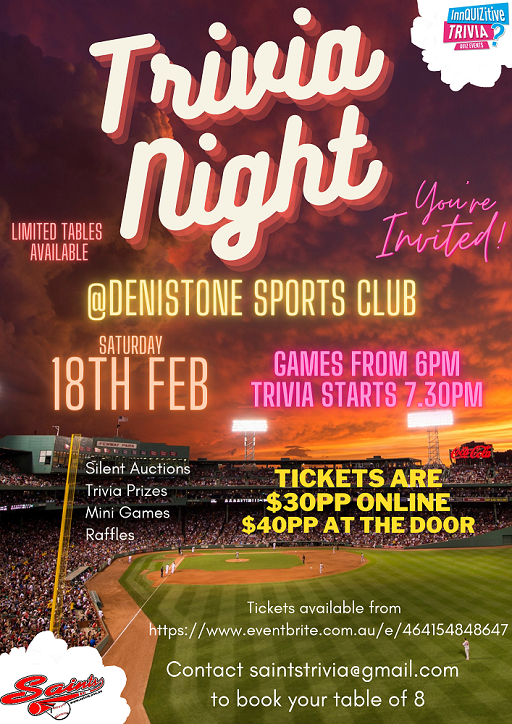 Our first trivia night since Covid hit is coming up on Saturday the 18th of February and it's our biggest social event of the year. The night will be held at Denistone Sports Club and professionally run by InQUIZative Trivia. It will to be filled with games, silent auctions, raffles and plenty of fun so get your teams, friends and family ready for a great night out.
Tickets can be purchased at the door for $40 or online for $30. To buy tickets online visit:
www.eventbrite.com.au/e/saints-trivia-night-2022-tickets-464154848647
Buy your tickets to reserve a table, then contact [email protected] with the list of names of those on your table (max of 8). If you don't have 8, please let us know and we'll help find a table to accommodate you. There is a limited number of tables available so make sure you reserve your table early.
Doors will be open and games will start from 6pm, trivia will begin at 7.30pm. The kitchen will be operating on the night and if you plan to eat there we suggest arriving closer to 6pm so it doesn't interrupt your trivia.