Saints Junior Baseball (RHBL) Registration
Saints Senior Baseball (PCBL) Registration
Here are some of the answers for common questions related to the registration process:
Why does it default to "Adults: 1" when registering someone in the RHBL?
This default setting cannot be changed. To register a child in RHBL, just select 0 for Adults and for children select the number of children you wish to register, and then press "Continue".
Why didn't I need to pay for anything once I reached the end?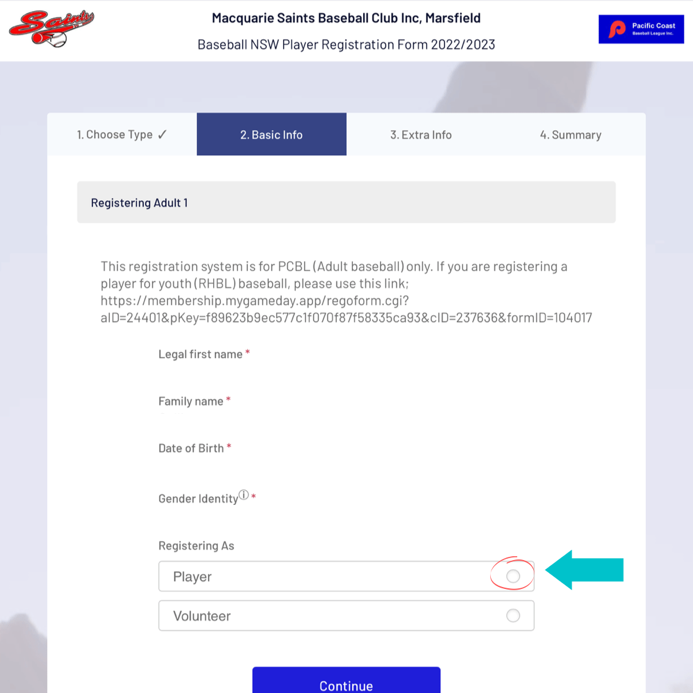 You need to log back in and select 'Player' on the 2 page to finalise and pay for your registration.
Last season I used a different email addresses for other members of my family. Can I now register them using a single email address?
Please register using the email address you used last year, then contact the [email protected] for assistance to consolidate or change your family's accounts.
Why am I getting an error when registering, "A member with the same name and date of birth already exists. Your registration cannot be processed …"?
This can happen if you use a different email address to what you've used in previous years.
Please contact [email protected] with your name, email addresses (new and old), date of birth and your account will be updated.
At the payment summary, why am I prompted to click on Options when there are no options?
Please ignore this feature.
Why was I only charged for BA and BNSW capitation fees, not the Club fees?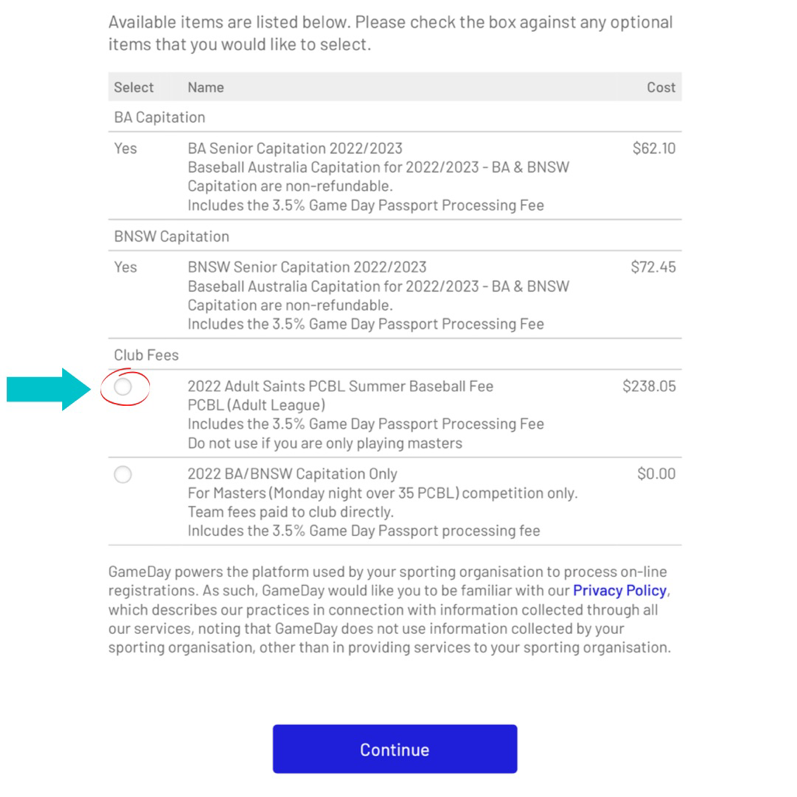 You need to select Club Fees before progressing to the next page of the registration.
Whilst registering my child, why am I being asked if I have a 'Working with Children Check' number or if I am a qualified coach?
This is a default question that all registered members are being asked. For your child's registration, just answer "No" to both questions.
Is there a student discount available?
A student discount is available for PCBL players who are over 18 years old and studying. It will be paid in the form of a refund after the online registration has been completed. Please contact [email protected] with details of the registered player, a scan of the student card and bank account name, BSB and account number.
The Active Kids Voucher code is not working, what should I do?
Please stop your registration process and contact [email protected] the Active Kids Voucher can't be claimed once your registration is complete.